There's no better gift for a travel lover than a world map (photo above!) on their wall to help them recall the incredible times they had exploring the world and to inspire future trips. This rustic wooden map makes for a great feature piece and you can even get flags and planes to mark visited destinations. The map comes in four different sizes to fit any wall appropriately. You can choose from 39" x 24", 59" x 35", 79" x 47", and 118" x 69". You can even customize this amazing map. Pick from a map with no names or borders or purchase a labeled map with countries and their states and capitals. Become the new favorite friend or relative when you gift someone this wooden world map.
I have this map in the XL size and it's amazing!
You may know Bose for the high-quality, booming sound they deliver through your rec room speakers, but they make an incredible pair of headphones, too. Tired of hearing the person next to you cough or the people behind you having a conversation on an airplane? Tune them out, literally! With the QuietComfort 35 Series II, you get not just one level of noise cancellation, but three—enough to block out all travel noises, from the drone of an airplane engine to whatever's happening on the other side of your too-thin hotel room wall. Hardcore acoustic geeks will appreciate that the audio is always perfectly balanced—you never have to fiddle with the settings to optimize sound quality or output.
Don't let your travel be forgotten, turn them into memories with a GoPro!
Traveler Tip: You don't need to get the latest and greatest GoPro, save $100 by buying last years model (shown above).
HyperSmooth 2.0- HERO8 Black has three levels of stabilization – On, High and Boost. Get the widest views, or boost to the smoothest video ever offered in a HERO camera. Works with all resolutions and frame rates, and features in-app horizon leveling
Streamlined Design- The re-imagined shape is more pocketable, and folding fingers at the base let you swap mounts quickly. A new side door makes changing batteries even faster, and the lens is now 2x more impact-resistant compared to previous models
Expandable Mods- Vloggers, pro filmmakers and aspiring creators can do more than ever imagined with our HERO8 Black mods (sold separately). Media Mod gives you shotgun-mic performance and lets you attach Light Mod and Display Mod to up your capture game
Live Streaming in 1080p- Share while you're there. Live stream in 1080p on social media, get HyperSmooth stabilization as you broadcast via the GoPro app and save footage to your SD card to check out later
TimeWarp 2.0- Capture super-stabilized time lapse videos while moving through an activity. Automatically adjust speed based on motion, scene detection and lighting. Slow the effect to real time – savoring special moments – and then tap to speed it back up
Pack it when you need big power as fast as possible. A colossal 26800mAh portable charger that goes where you go, and a 30W Type-C output for faster recharging than just about any other charger around. Introducing the Anker PowerCore+ 26800 portable charger. At a total 26800mAh, it can fully charge an iPhone 7 over 9 times, for iPhone 7 Plus, iPhone 6 Plus or Galaxy S7 over six times, for iPhone 6 ten whole times or an iPad Air 2 times- that's enough power to last an entire trip
If someone on your list loves reading, the new Amazon Kindle will quickly become the device they never leave home without. Kindles are not new to the market — they have been around for years and have completely transformed the way people read. Kindles are especially popular for travelers, and, if you're reading this, someone on your list likely does some traveling of their own into the great outdoors.
Adjustable front light lets you read comfortably for hours—indoors and outdoors, day and night.
Purpose-built for reading, with a 167 ppi glare-free display that reads like real paper, even in direct sunlight.
Read distraction-free. Highlight passages, look up definitions, translate words, and adjust text size—without ever leaving the page.
Select from millions of books, newspapers, and audiobooks. Kindle holds thousands of titles so you can take your library with you.
With Prime Reading, Prime members read free with unlimited access to over a thousand titles.
A single battery charge lasts weeks, not hours.
Enjoy more books with Audible. Pair with Bluetooth headphones or speakers to switch seamlessly between reading and listening.
There are countless reasons to book with Airbnb but having a gift card is definitely a plus. Airbnb has apartment listing all over the world so an Airbnb gift card is one of the best gifts for people who travel and would rather stay in a homey place than a boring hotel.
Gift cards are perfect for any occasion, so even if Airbnb isn't their thing, maybe something like a Hotels.com or Starbucks gift card will be a better fit.
When your favorite music-loving friend needs some more volume to blast their favorite songs, the JBL Flip 5 Waterproof Bluetooth Speaker is where you need to turn. With premier sound quality, they will be the life of the party whether they're hanging out with new travel buddies or they are starting their own party in their hostel. A rechargeable battery comes built-in, and they can even connect two tablets or phones to show off their DJ skills and switch back and forth between the two. You'll find that there's a lot to love about the JBL Flip 5 Waterproof Bluetooth Speaker, you might even get it for yourself 🙂 For more wireless speaker suggestions, check out our guide to the best portable bluetooth speakers.
The ENO DoubleNest Hammock is definitely one of the best gifts for travelers who love an impromptu nap or just like to relax and smell the roses. This hammock for two is durable and can be set up in seconds. Weighing only 19 ounces, you won't have to worry about a lot of extra weight in their backpack. Whether they're camping in the woods, hiking the Great Ocean Walk, or relaxing on a beach, the ENO DoubleNest Hammock is a great place to lounge.
For the friend who you're glad is home, but you know is still thinking about traveling, the Antique Ocean Desk Globe is sure to keep them excited about their next trip! Tell them if they're feeling risky to spin the globe and where your finger lands will be where they take their next adventure 🙂 Spontaneous travel anyone?
We know Scratch Off World Maps have been popping up all over your Facebook page, so now it's finally time for you to get one for all the travel addicts in your life. Not only can they scratch off the countries and states they've been to, they can also scratch off the cities. This unique gift is absolutely perfect to put up on the wall to remember all of their best travel memories. Not only that, but its super cheap!
Packing cubes are a life saver. OK, not really but they are amazing for staying organized on longer trips. Ideal for your super-organized friends who love to pack smart and your unorganized friends who always pack too much. TravelWise Packing Cubes will give them five cubes to help optimize luggage space while leaving space in their bag for your souvenir :). Available in several colors, the cubes are lightweight and durable so they will arrive to their destination organized and without added weight. Once they try TravelWise Packing Cubes they'll never want to travel without them again.
The reason why the Xenvo Smartphone Camera Lens Kit is the best gift for someone traveling is because it allows them to capture the best of every photograph without having to buy a DSLR camera. They will clip it onto their phone camera lens and capture 45% more in all of their photos. Along with capturing excellent photos, it also comes with an LED light so all of their pictures will have perfect lighting. To help them capture the best of their unforgettable travel moments, you need to get them the Xenvo Smartphone Camera Lens Kit ASAP.
An ideal power solution for business trips and vacations, the Belkin 3-Outlet USB Swivel Surge Protector gives you a convenient, portable way to charge and protect your essential devices. This surge protector is equipped with three protected AC outlets, two protected, powered USB outlets, and a 360-degree rotating plug design to fit easily into small spaces. With its compact, durable design, it protects your devices and irreplaceable data from voltage spikes and surges wherever you go.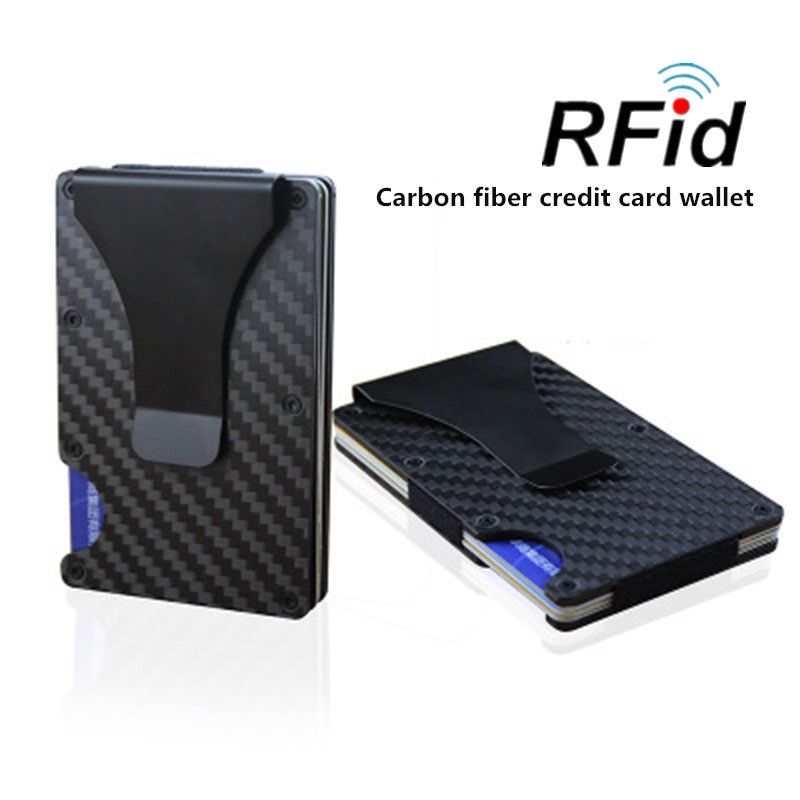 Help your loved ones travel safely with this RFID-blocking wallet. RFID technology prevents thieves from stealing information from your credit cards, passport, and license. It comes in many different colors and has enough slots for a passport, boarding pass, three credit cards, a pen, a cell phone, and coins.
Whether you know someone headed on a Eurotrip, or on a vacation in Thailand, the Polaroid Snap Instant Digital Camera will be the perfect gift for them to use on their journey. The minimalist design saves them space so they don't have to pack bulky camera equipment while they indulge in the nostalgia of the classic Polaroid cameras. Small enough to fit in their shirt pocket, any and all of your traveling friends are sure to love this compact, budget-friendly camera.
Travel in style and keep organized. Custom passport wallets are available for all your customization needs on Amazon. And the best part about it, they look great and they are budget friendly!
his compilation of the 500 most unmissable sights and attractions in the world has been ranked by Lonely Planet's global community of travel experts, so big name mega-sights such as the Eiffel Tower and the Taj Mahal battle it out with lesser-known hidden gems for a prized place in the top 10, making this the only bucket list you'll ever need. This definitive wish list of the best places to visit on earth is packed with insightful write-ups and inspiring photography to get you motivated to start ticking off your travel list. What's your number 1?
Better late than never! Got an idea that I missed? Let me know in the comments down below.
Happy holiday shopping 🙂
Disclaimer: This post contains affiliate links. If you book or buy something through these links, I earn a small commission (at no extra cost to you).